Giving a Voice, Funding A Cure for Childhood Cancer
Sammy's Superheroes Foundation's mission is support child-specific research that will lead to life-saving, modern treatments for all types of childhood cancer, paving the road to a cure! Learn more and get involved.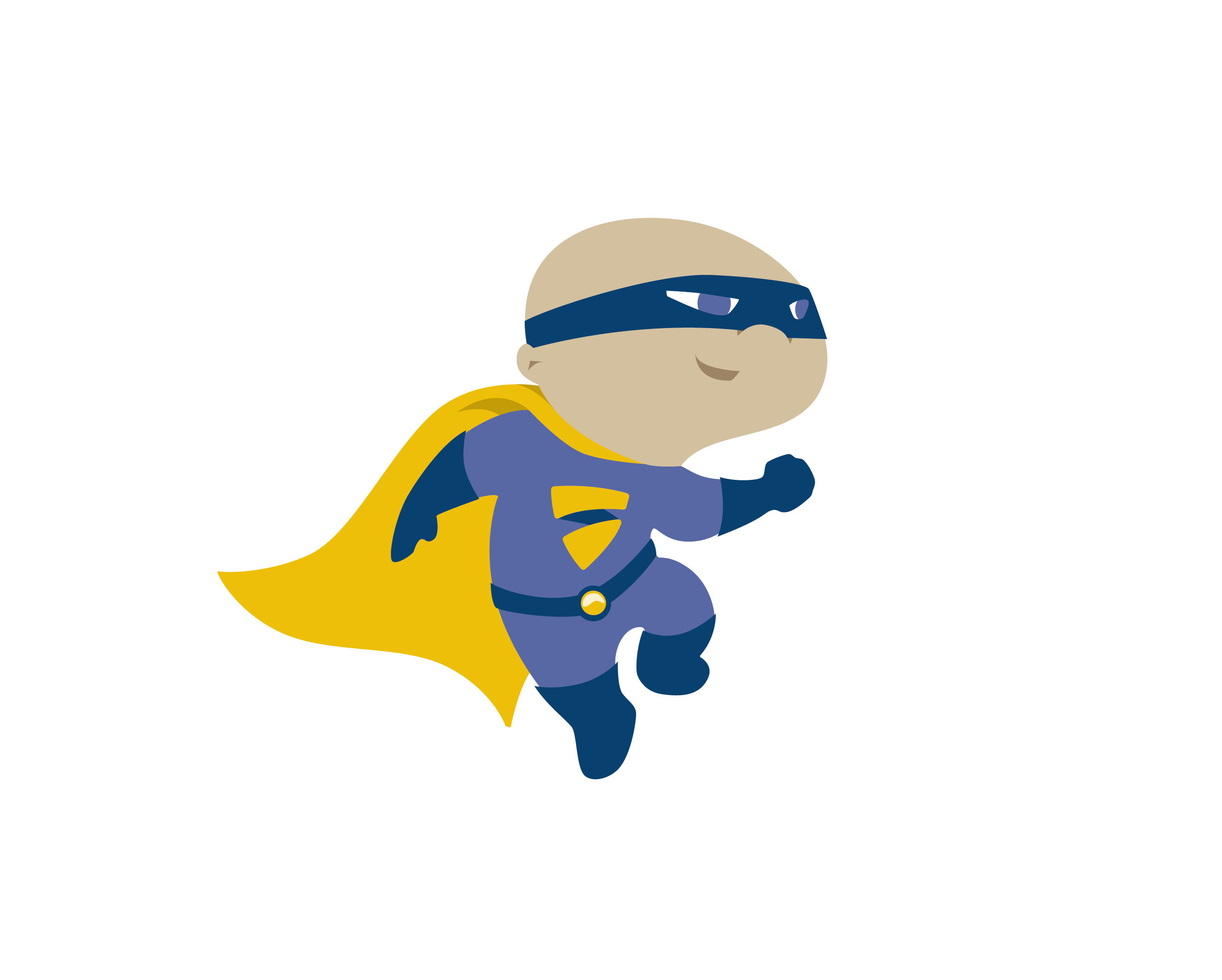 Programs
Our programs are designed to further our mission and provide much needed services for our constituents.
Take a look.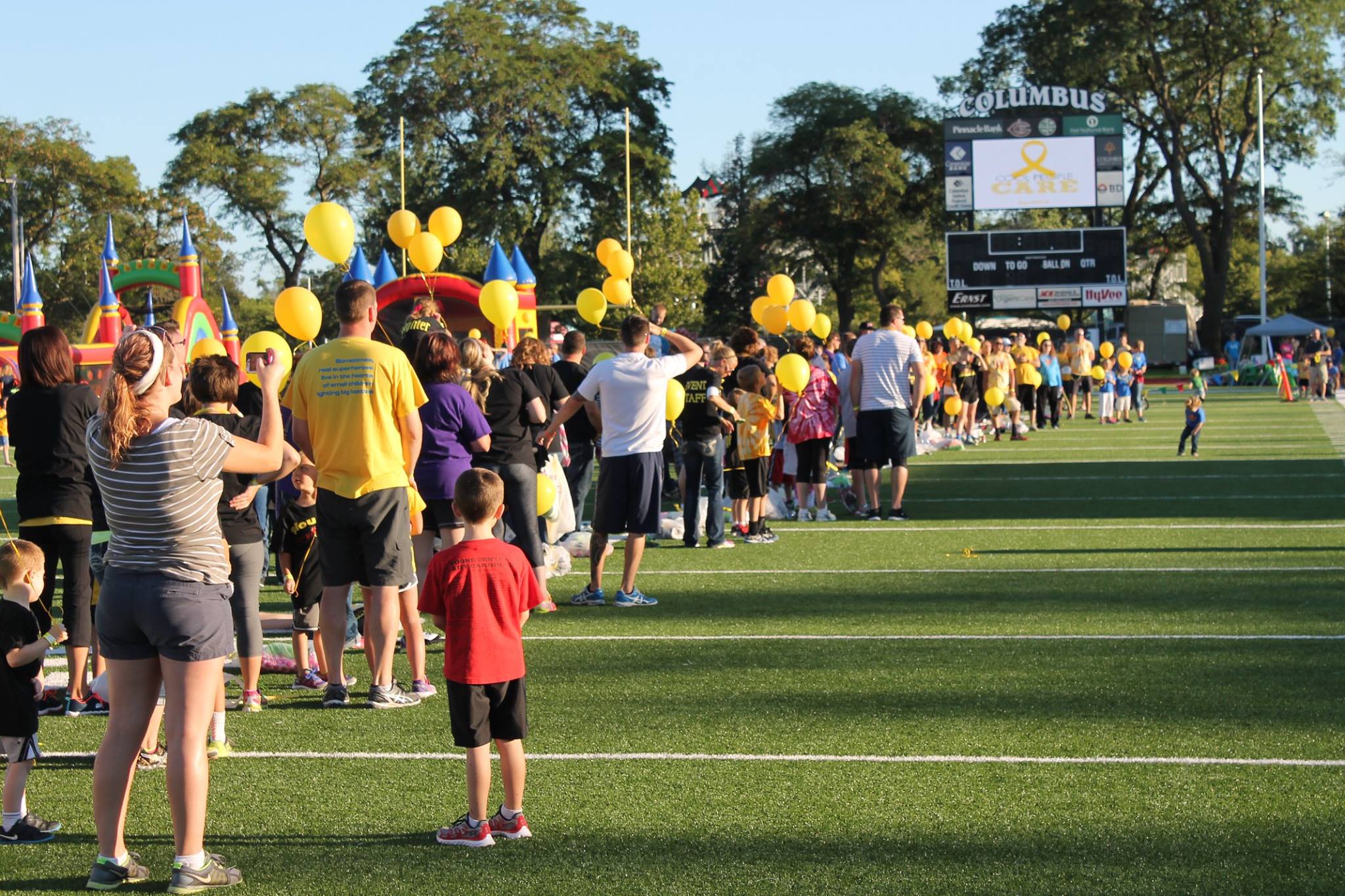 Events
Fundraisers and events help us raise awareness and generate crucial resources to serve our community. Join us at our next event and see how you can get involved.
Find out more.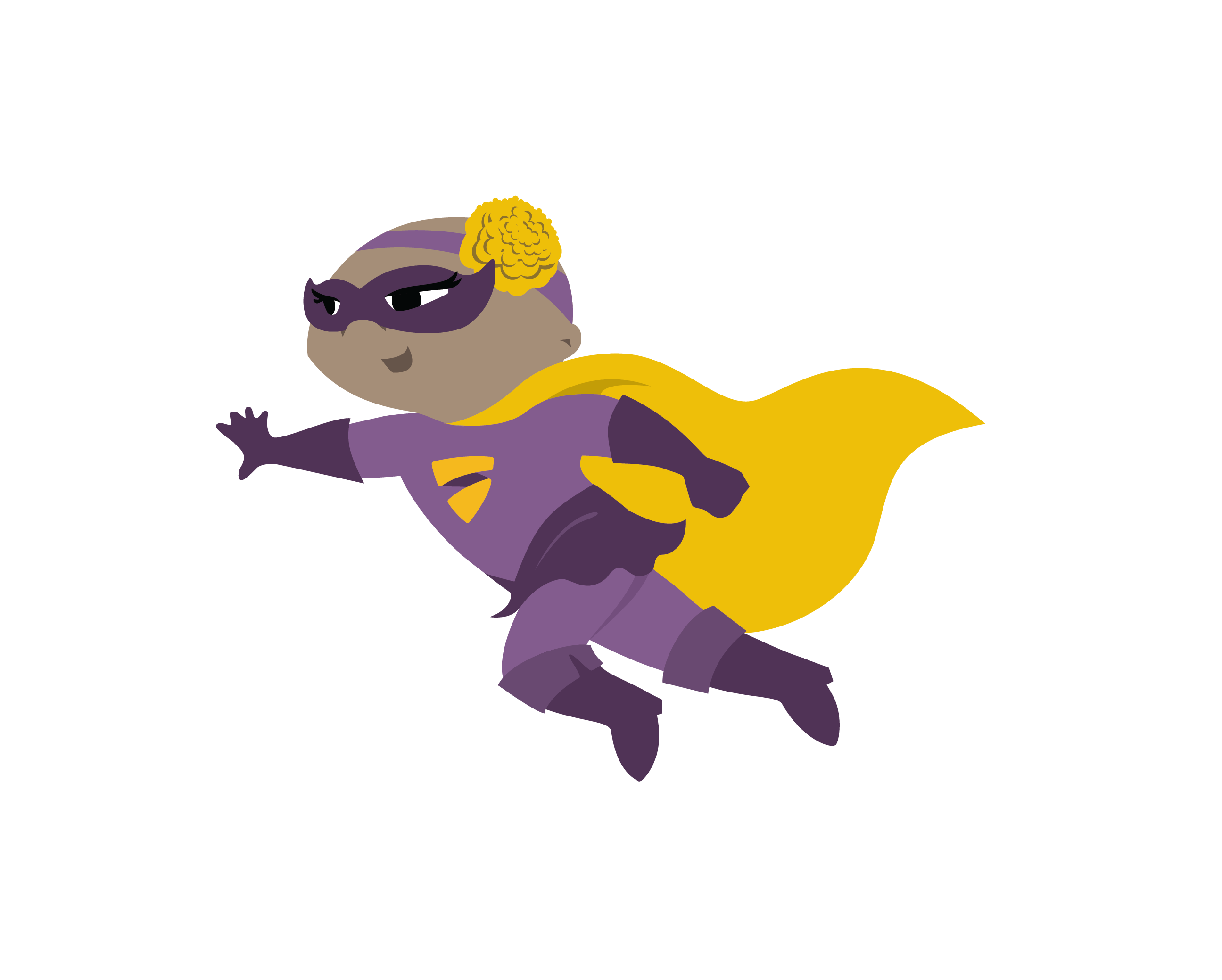 Volunteer
Improve your community by joining our cause. You'd be surprised at what a huge difference a little bit of your time can make.
Read more.
Our Kids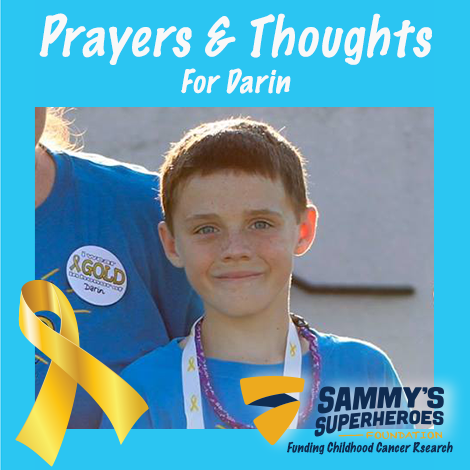 This is our buddy Darin. Darin is a great kid with lots of spunk and energy. Darin is battling neuroblastoma and has had some complications lately. We know that he's tough though and that he'll get through this. 
Sammy's Superheroes Foundation is about honoring our little fighters and angels. Our fighters are those who are fighting or survived childhood cancer. Our angels are those who lost their battle. Our goal is to find better treatments and a cure for cancer so we no longer have to add to our angels and help make the quality of life for our survivors much better. 
The Superheroes
There are so many Superheroes among us! The doctors, the nurses, the volunteers, those who turn their lives to their passion for helping our little fighters and their families get through the hard times. The ones who console families when childhood cancer takes an angel. Sammy's Superheroes Foundation is proud to honor those Superheroes and let them know that we are working hard to help them with their fight against this horrible disease. 
When it comes to Children's Hospital in Omaha, everyone knows Dr. Don Coulter. To many Dr. Coulter is more than just an expert in pediatric oncology. He's someone that families want to work with. His personality keeps families comfortable and hopeful. He does his best to keep smiles on his patients faces when he can! Thank you Dr. Coulter for all you do!