The Brian Duensing Foundation Superhero Gala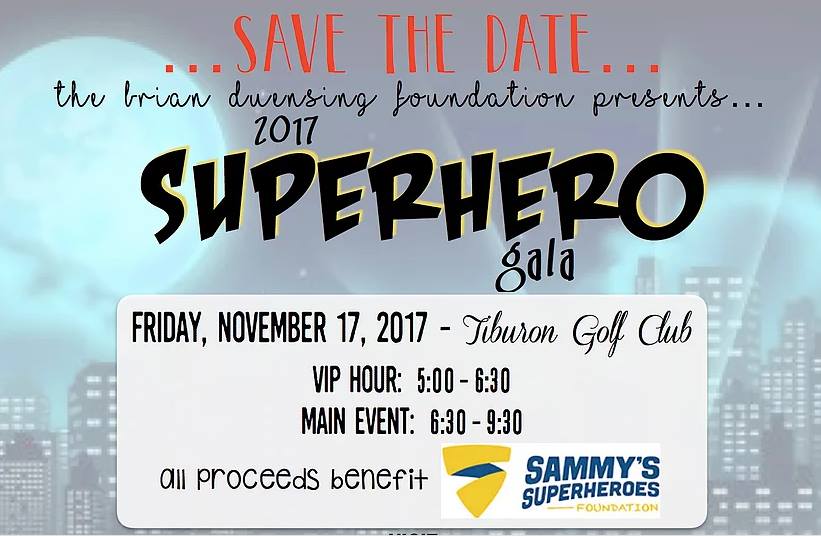 Please join us for the 2017 Superhero Gala brought to you by the Bryan Duensing Foundation, where all proceeds of the night will benefit Sammy's Superheroes Foundation's mission of funding life-saving research for all childhood cancers. 
On November 17th, the night begins with a VIP hour at 5 p.m.. This hour is a chance to meet professional baseball players Alex Gordon, Jake Diekman, Justin Morneau and Bryan Dunning himself. The main event begins at 6 p.m..  
To register for VIP hour, get tickets to the event or purchase a table, visit https://www.thebrianduensingfoundation.org