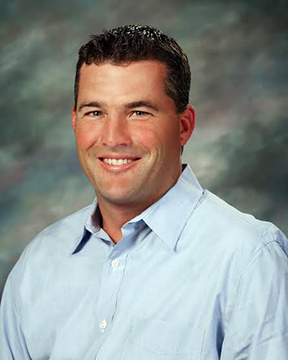 Passion is one of the most powerful characteristics to have in the non-profit world, which is why we are so happy to announce the addition of Todd Moss to the Sammy's Superheroes Foundation board.
Todd Moss of Omaha, Nebraska brings a sharp business sense, an amazing work ethic and a passion for helping kids to the Sammy's board. Todd and his wife, Tasha, manage their successful real estate team that was started 15 years ago and is part of the Berkshire Hathaway Home Services umbrella.
Todd is a father of three, Karson 11, Colton 7, and Savanah 4, and married to wife, Tasha for 9 years. Todd and his wife grew up in Columbus and have a special place in their hearts for Sammy Superheroes. They do not have a child with cancer, but he knows it doesn't mean they are immune. They not only love their own kids, but also truly care about other kids.
This mindset is what motivates Todd to want to be involved with childhood cancer. Todd has been active in the Sunshine Kids fundraising in Omaha, which raises over $300,000 every 18 months for kids with cancer. Todd also runs a golf event annually for Sunshine Kids that raised over $ 21,000 this past year.
Todd's family lives in Gretna and enjoys raising his kids in that community. Todd's goal is to raise his kids in a safe community and set the best fatherly example for them as they grow up and teach them the importance of volunteering and helping out others.