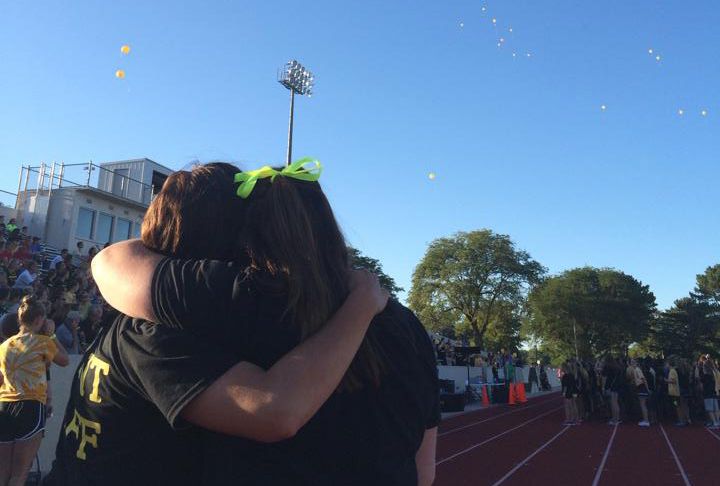 Photo Gallery
Thank you to Team Jack and the Hoffman family for your support of Sammy's fight, as well as the fight of so many other children battling this awful disease. They have raised so much awareness throughout the state and the country. Please continue to pray f

Check this out!! Honorary member of Sammy's Superheroes!

Look at this cute superhero, Cooper Klutman. Thanks you guys!

More Superhero friends! Jaymee and Ava Mueller

This Sammy's Superhero is on his was home to Seattle. Safe travels Uncle Cory!! We had so much fun with you.

Thanks Ernst Family!!!

Thanks Wischhof's!!

Jack wore his Sammy shirt to clinic today. We love this kid. He's amazing.

Thank you Hough-Jessup family!!

An amazing thing happened today. We have been struggling with the questions that I'm sure every parent in our position would... Why? Why Sam? Why us? How is there a greater good in this? Why does a child have to struggle and suffer? Why can't God interv

One of Sammy's favorite people, Great Grandpa Lampe-- He is recovering from a recent stroke at Mercy Medical Center in Sioux City. As Sammy would say, "We yuv Gampy Yampe."

Look at these cute Superhero cousins! Allison insisted that she and Max should match today, in their Sammy shirts and camo pants. Aren't they adorable?!

Well, if these cute Clark boys don't want to make you buy a t-shirt and support childhood cancer research, I don't know what does?! ;) Thank you Grady and Gavin for the cute picture to lift Sammy's spirits. (By the way, Gav is a dinosaur superhero...) Sa

Check out these friends having a lemonade stand to raise $$ for Sammy's Superheroes CureSearch team!! Thank you McMahon's!!

More McMahon Superheroes!

Our friend, Anthony LaVita, is running in the Pediatric Cancer Research Foundation's half-marathon today, in Irvine, CA, in honor of Sammy!! Here is a pic of Anthony, and our cousin, Lauren Cimpl, before the race. Thank you guys and good luck Anthony!!

Jack and Ava Hoffman are showing off their superhero powers today! Thank you Hoffman's!!

Sam is feeling better finally. He ate some pumpkin bread and he's pretty sure it's because we wore our Sammy shirts today. He wants to know if I can wash our shirts tonight, so we can wear them again tomorrow. ;) If you can, wear your Sammy shirt with u

Our first Superhero pic for Sammy's self-declared "Sammy Shirt Day!" Cute Lauren Fleming!

Lincoln half marathon supporters! Thank you!! Congrats on a great finish!

Superhero love from the Behle's!

Thumbs up from the Tessendorf kiddos!

Stay strong Buddy!! From the adorable Larsen girls

Sweet Jelinek boys! Feel better Brennen!

My sister Amy's family! Check out my adorable nephews, Alex and Brennan.

Grandma, PNF's, Sammy shirts and our buddy, Jack! He is doing good so far today!

Check out these cuties!

Another Behle superhero!!

Hadlee is sending smiles and love to Sammy!

Look who's eating!!! Thanks Bri Hoffman for the yummy puppy chow!

Jakub Superheroes!!

We love our Kuhl Superheroes!

Sammy love from Colorado! Thank you April!