Heroes Against Cancer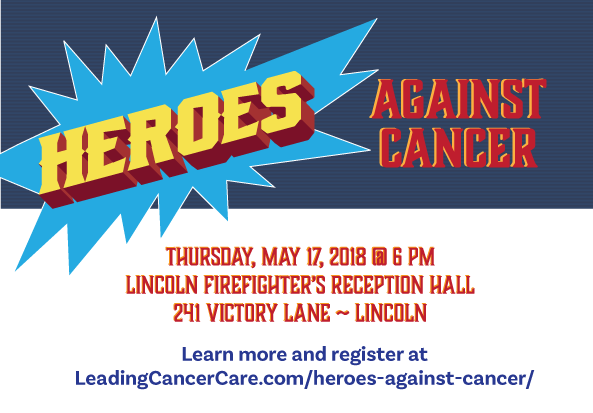 Southeast Nebraska Cancer Center, in conjunction with Lincoln Professional Firefighters Association Local #644, invites you to a special evening with a premiere of a short film directed and produced by our own Dr. Mark J. Stavas. The film, Intentional Healing, shows a patient's journey with cancer and his ability to find joy despite his diagnosis. Proceeds will go to Operation Warm, Heartland Cancer Foundation and Sammy's Superheroes Foundation.
Register for this fun night and help raise funds for childhood cancer research! Get your tickets here.