Meet Sammy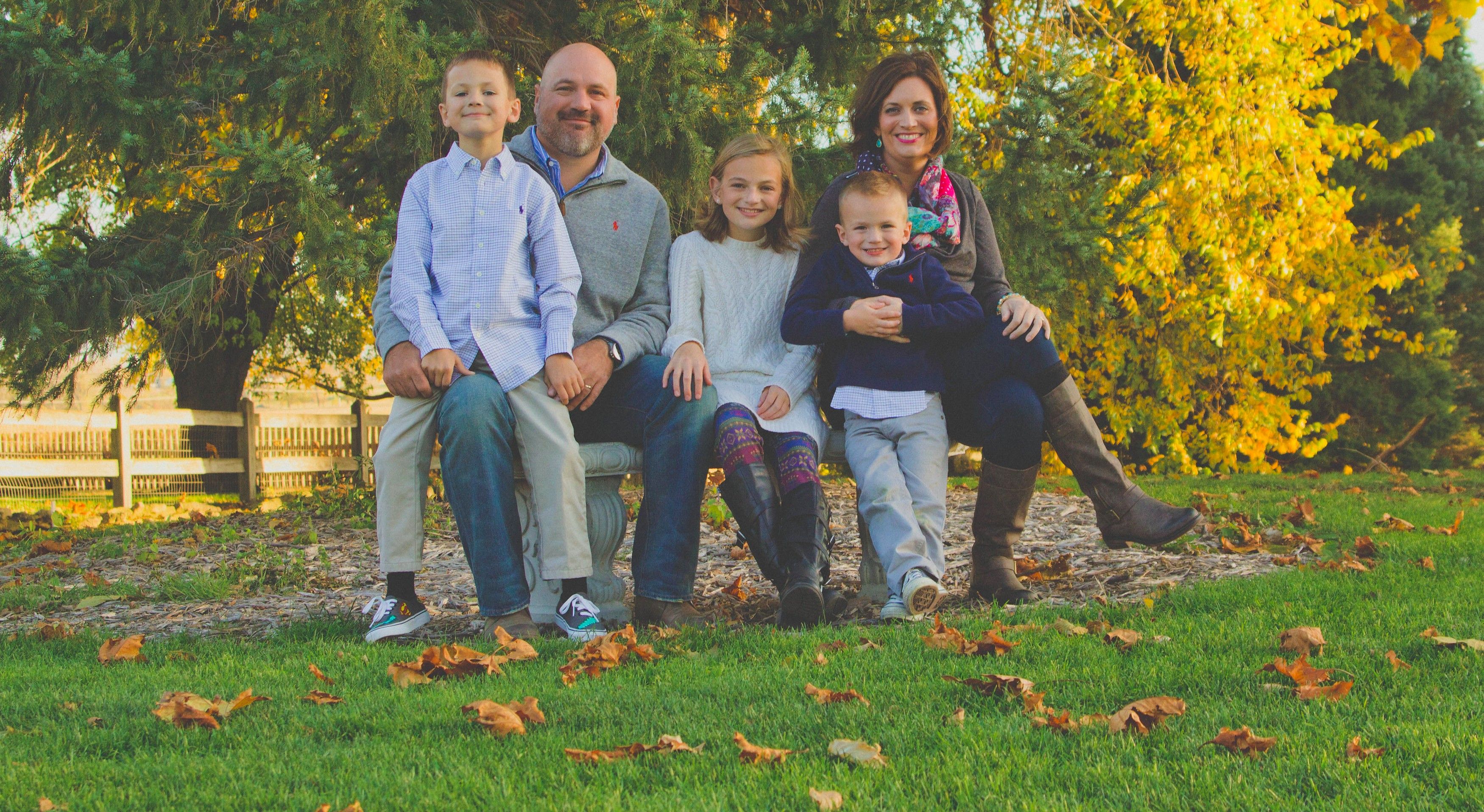 Chris and Erin Nahorny, along with their kids Ella, Sammy and Jacob live in Columbus, Nebraska and are a family immersed in the joys and busyness that come with raising school-aged children. But beyond the normalcy of their day-to-day lives, they are a family determined to give hope to others while they fight for their own miracle.
As the summer of 2012 began, Sammy Nahorny, then 4, began having fevers over several weeks, followed by pain in his left leg. Scans revealed a tumor hiding just above his left kidney.  And just like that, on July 30, 2012 an idyllic family's life came to a screeching halt.  Stage 4 High-Risk Neuroblastoma with metastasis to the bones, bone marrow and lymph nodes…the kind of diagnosis that takes your breath away.  Two days later, on August 1st, Sammy had surgery to remove as much of the tumor as possible followed by inpatient chemotherapy protocol until December 2012, when Sam was taken "off-protocol" due to poor response to treatment.  The frantic search for clinical trials began for Erin and Chris, as did the horrible realization of underfunding for Childhood Cancers.  What they found was that the incidents of childhood cancers have increased by 30% in the past 20 years, with 1 in 285 kids diagnosed every year.  And while the 16 types of childhood cancer, and the 100 subtypes are the main cause of death by disease in children, those that do survive are left with the devastating side effects of their cancer and its treatments, and funding for new treatments is minimal.  For little Sam, this was unacceptable.  Back in August, just after Sam's diagnosis, Erin's close friends had founded Sammy's Superheroes to show support for the family.  They were selling t-shirts and ended up raising close to $30,000.  They opted to create a non-profit, 501-C3 and donate the money raised directly to the researchers working on finding a cure for childhood cancers.  While Sammy's Superheroes pushed ahead in its new endeavor, Chris and Erin were still facing major decisions in Sam's care.
Looking into clinical trials is a scary prospect, weighing the benefits over the toxicity of the drugs.  In January 2013, Sam's immune system was deliberately wiped out and he received a stem cell transplant at the University of Chicago, from his own cells that were harvested before he began chemotherapy.  In June of 2013, Sam underwent MIBG radiation treatment in Boston, which is a procedure unique to Neuroblastoma, where children spend 5 days alone in isolation. The following fall and winter were spent doing outpatient chemotherapy in Omaha followed by another round of MIBG radiation in Chicago, and more isolation for the little boy.  The winter of 2014-2015 was spent doing inpatient chemotherapy in Omaha and a DFMO trial followed by 8 weeks during the summer of 2015 in Seattle doing a T-Cell Trial.  After that, they took a break from treatment. There have been many highs and lows in Sammy's treatment, scans that have been stable, and scans that have shown progression. What has never wavered is his incredible spirit.  Even while feeling completely miserable and sick while in treatment, his nurses could not help but laugh at his witty comebacks and schemes involving converting syringes into water guns or his eagerness to help the his friends in the hospital lab.
It would be an understatement to say that life hasn't been completely interrupted for this family, and yet, life goes on. Sam's disease has since become stable. He is busy enjoying his science and math classes. He loves gaming and his friends. Sam and his family continue their commitment to working with Sammy's Superheroes Foundation to give families who have to cope with childhood cancer hope for the future.