Take a look at what Sammy's Superheroes has funded in the past!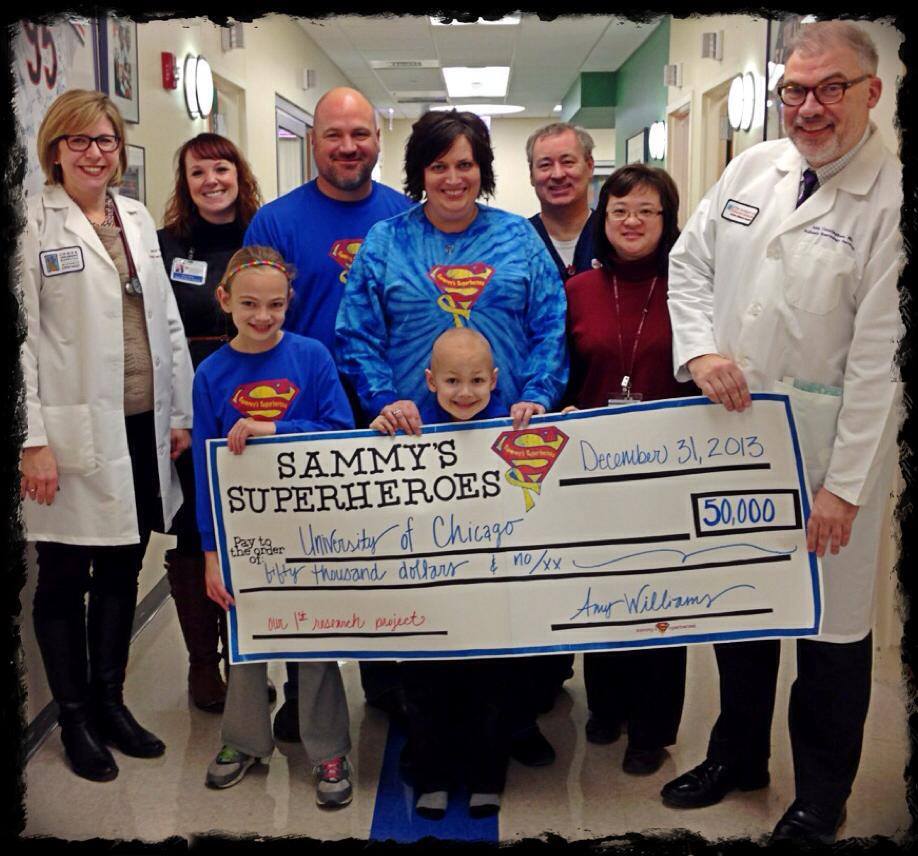 Our very first check presentation ever! Dr. Cunningham at the University of Chicago receives $50,000. This money came from the community of Columbus, Nebraska, rallying together after Sammy was first diagnosed. Who would have guessed that t-shirts could raise so much money!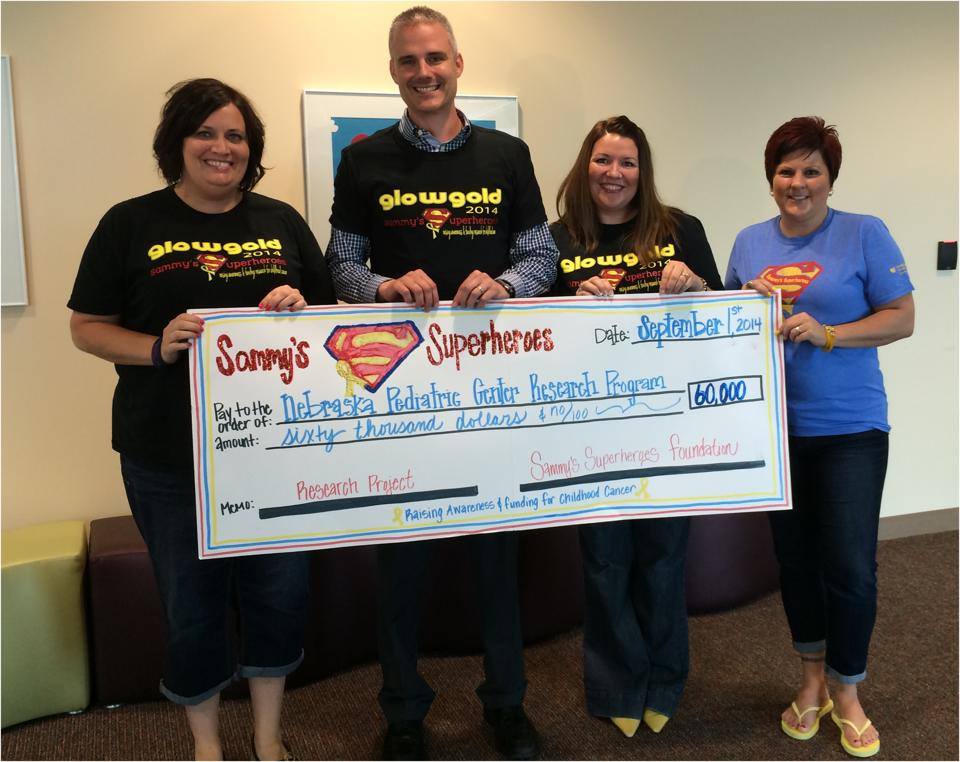 The second research project we helped fund was in September of 2014 to Dr. Coulter at the University of Nebraska Medical Center. Another $60,000 going to saving kids' lives.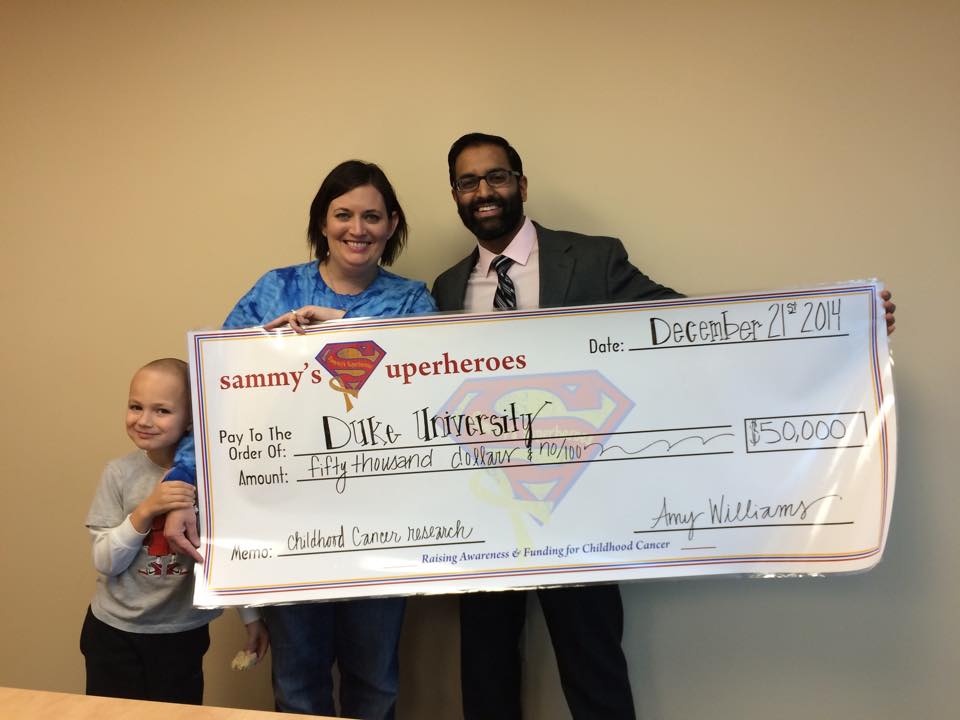 As Sammy continued fighting so did his Superheroes! We funded $50,000 of Dr. Patel's research project at Duke University to continue to fight for a cure.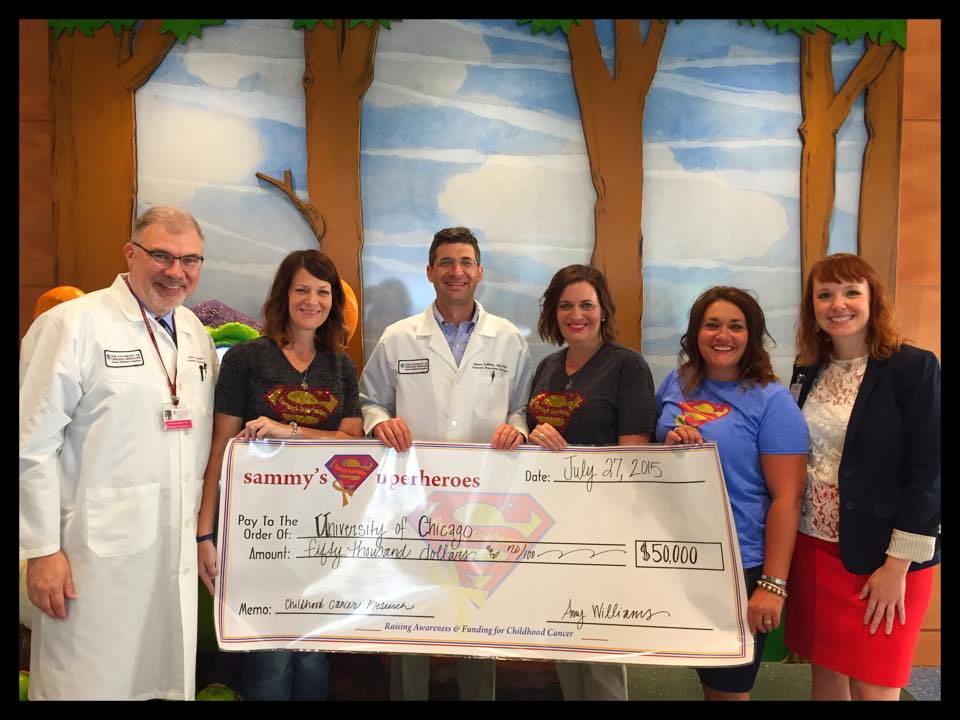 Another $50,000 in July of 2015 went to Dr. LaBelle at the University of Chicago. This hospital has done so many amazing things for childhood cancer research and they continue to find new ways that could cure our brave fighters!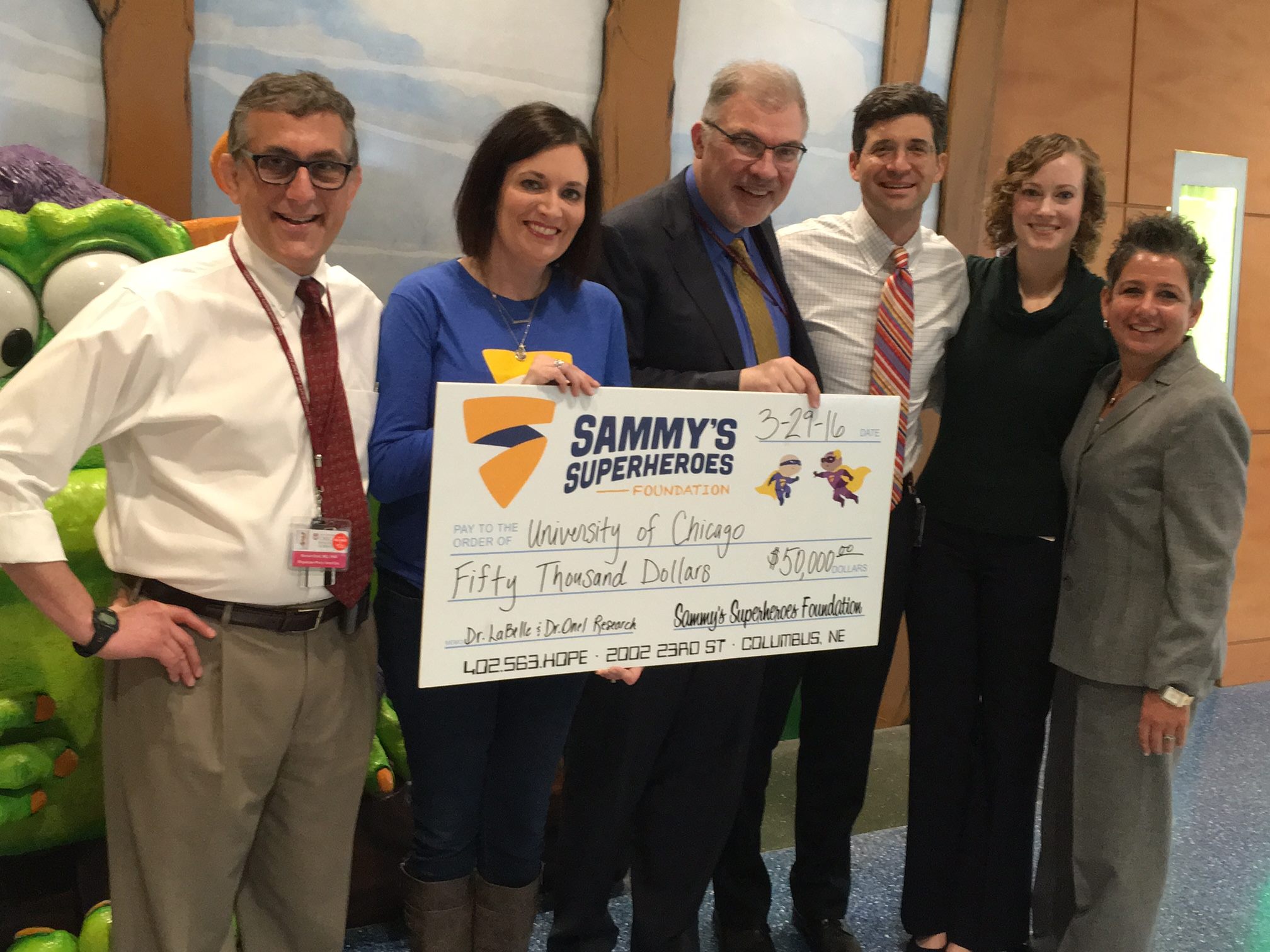 Dr. Onel is also doing amazing work to find ways to save our children. Another $50,000 given to the University of Chicago!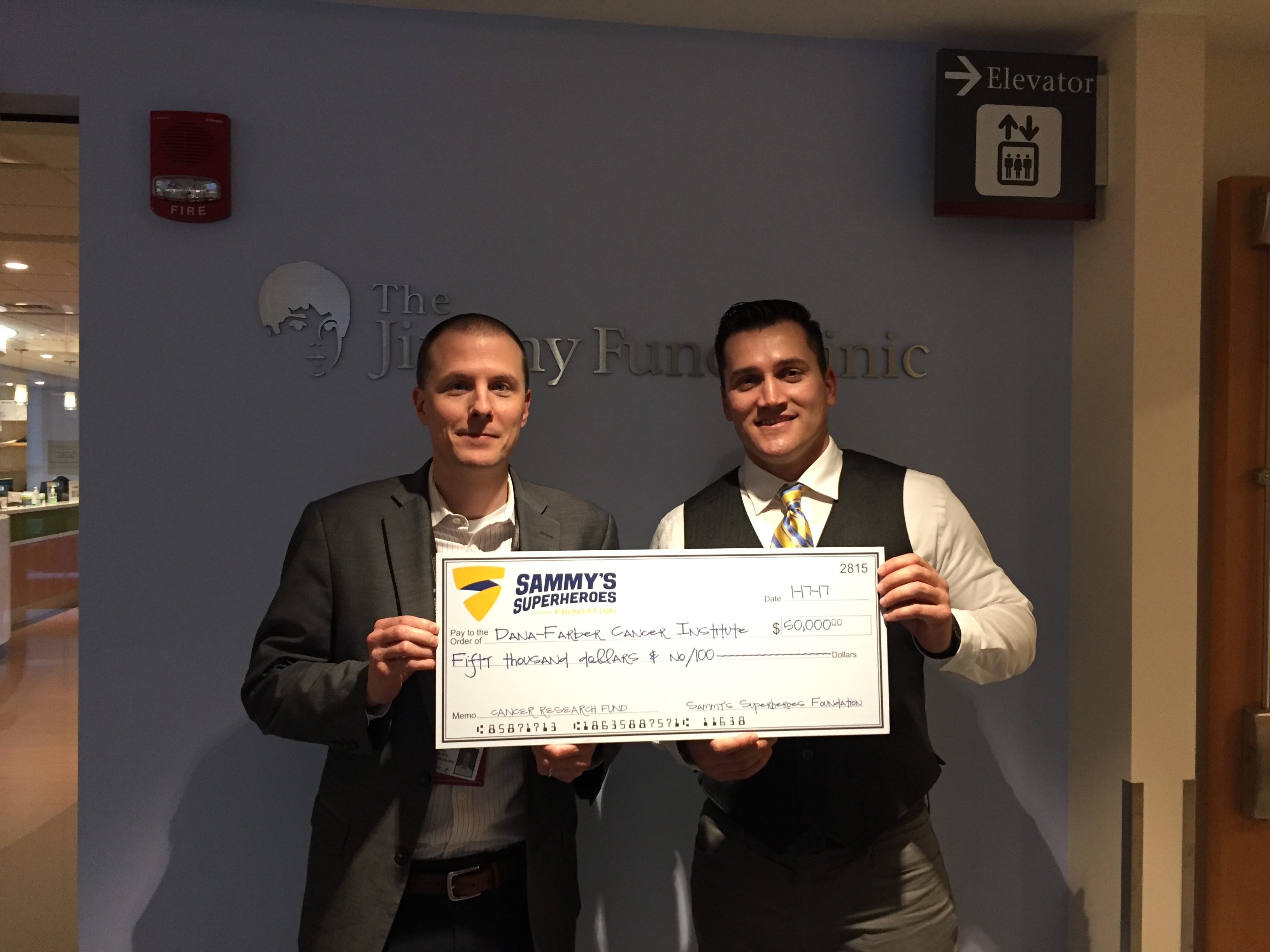 Then we went to Boston and funded Dr. Dubious' research project at the Dana Farber Cancer Institute. $60,000 given in January of 2017!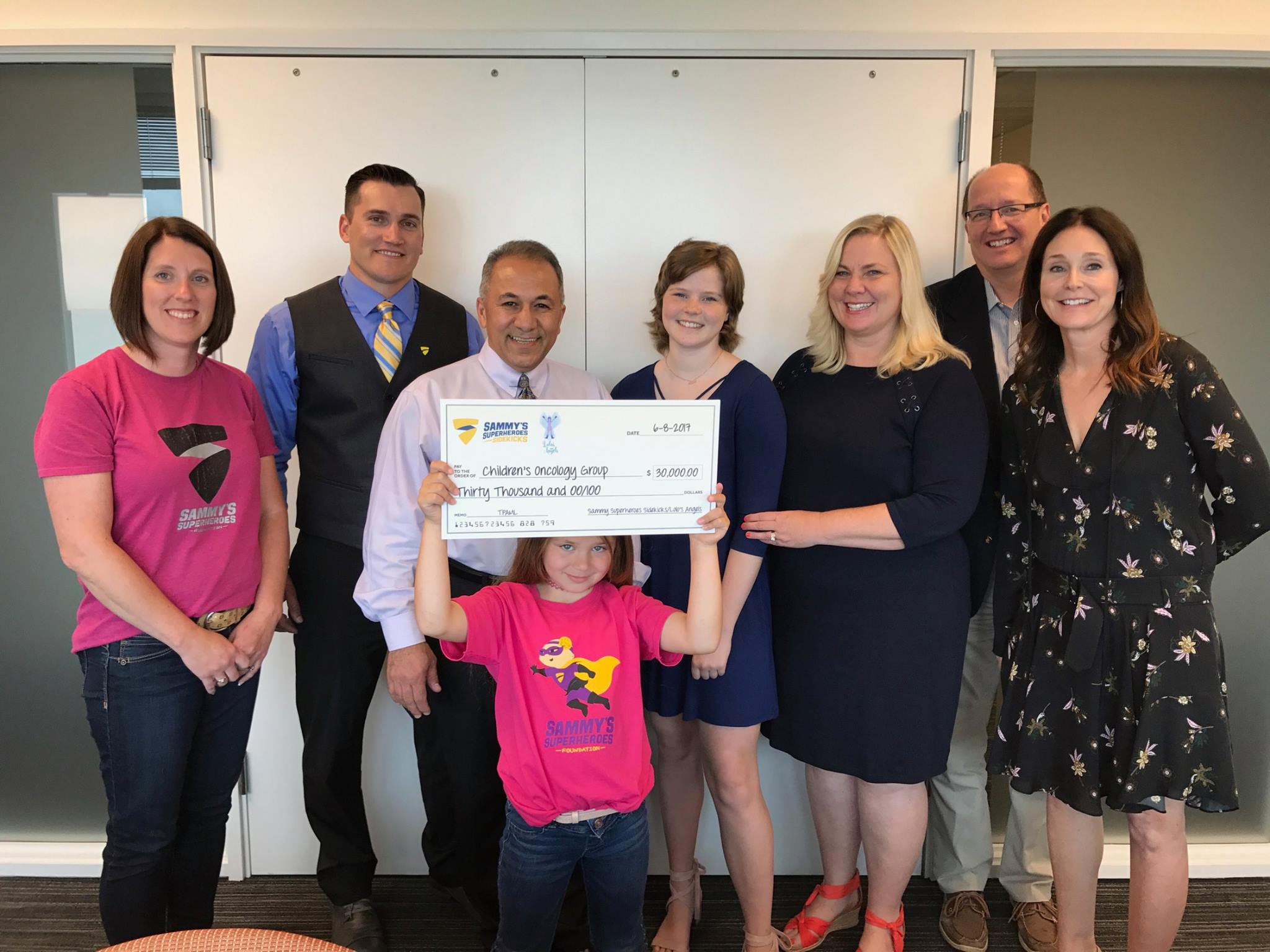 $30,000 was given in Seattle as our first Sammy's Sidekicks grant! We were so exited to work with Lolo's Angels of Omaha, Nebraska, to fund a Target Pediatric AML project. You can learn more on our sidekicks page about how to become a sidekick and help us fund more research and help cure MORE kids! 
Our current $400,000 pledge progress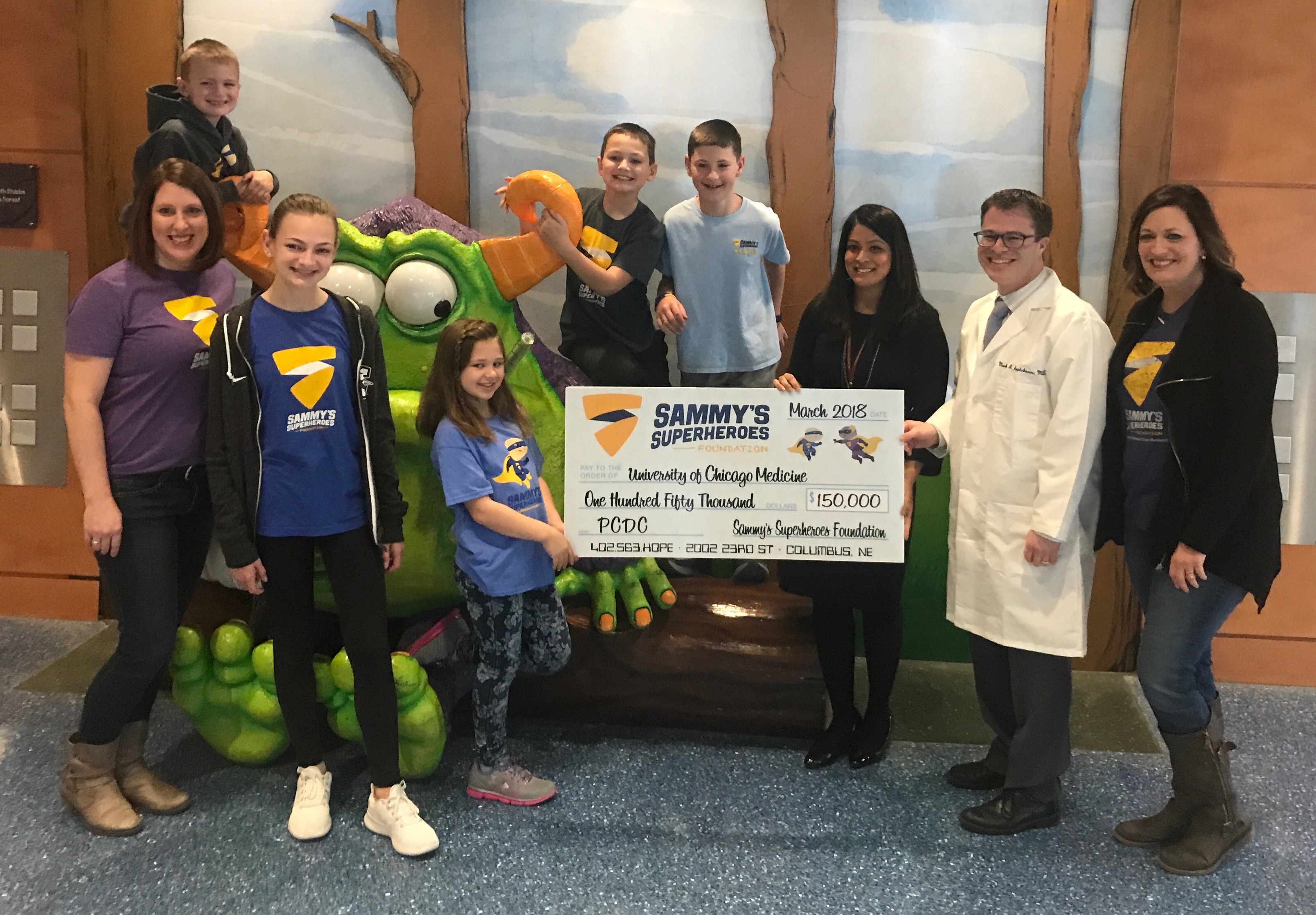 The above $150,000 check given on March 7, 2018 put Sammy's Superheroes far ahead of schedule for the $400,000 pledge over 4 years that was made in 2017. This was also the LARGEST grant we had ever given to research due to our growth and amazing previous year. Thank you to everyone who was apart of this special grant! 
Want to learn more about what we are funding now? Check it out!
https://sammyssuperheroes-org.presencehost.net/what-we-do/grant-funding/