The Superior Bike-A-Thon, Pedaling Toward a Cure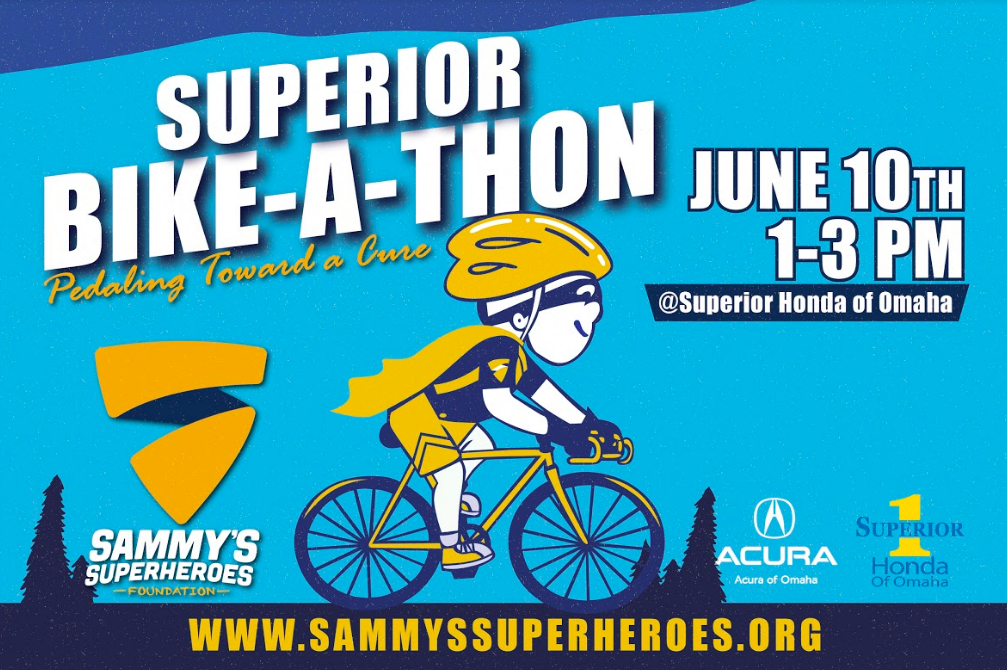 Get your bikes tuned up and help raise money for a cure to childhood cancer. 
The first annual Superior Bike-A-Thon is an event for all ages, even if they still use training wheels! Sign up as an individual, start a team or get your co-workers together for a corporate team! Join us on June 10th for an afternoon of food, prizes, and fun! 
If you want to go the extra mile to make a difference, register an online fundraising team upon completing registration and start getting donations from your family, friends and co-workers.
Pedal Towards a Cure to Childhood Cancer with us! 
$25 Registration fee
1:00 Start Time; Noon registration begins
Starts at Superior Honda of Omaha and rides on trails around Lake Zorinsky and back to Superior Honda. 
After party at Roman Coin with special coupons for riders! 
Register and donate/start a fundraising team here!
*no tshirt guaranteed with registration cost after May 31st