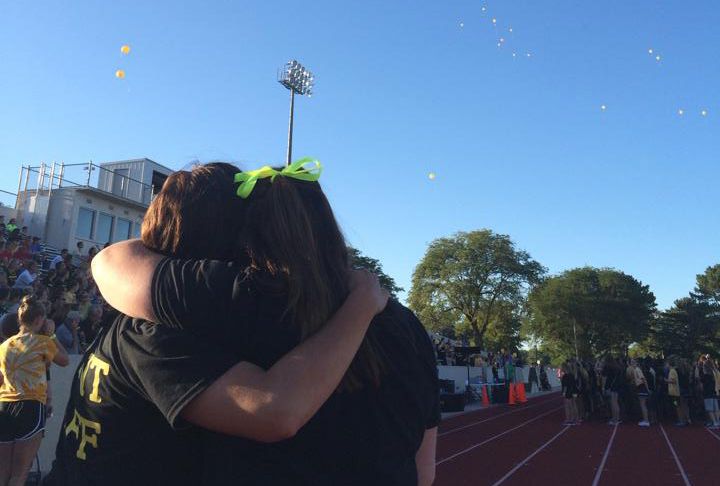 Photo Gallery
These are some extremely special and silly superheroes

Aunt Megan

Aunt Jennifer & Cousin Brennan (and Grandpa John in background)

Nolan and Abbie Scholl

Thanks Uncle Cory!

Thanks Sara, April, and family!

Sam Hogeland and Brad Eickhoff wearing their Sammy shirts at the Columbus Day's Parade

Porter Discoe

Saint Isidore's school students

Thanks Family First Dental! They wear their Sammy shirts every Thursday! Love them.

Love from Iowa - Grandpa & Grandma Lampe, Cousins Jill, Max, Allison, Molly, & Amanda

Thanks Wild Elk Nets Brothers!

Specht Superhero

Thank you Fleming's!

Fleming boys shaved their heads!

Thanks Offutt AFB!

Offutt AFB

An amazing big sister

Thanks Joann!

Another shaved head for Sammy, thanks Jon!

Thanks to the Center for Survivors!

More shaved heads for Sammy. Thank you VunCannons!

Thanks Hitz boys!

Thanks Aunt Kim & Cousin Jason!!

That's a Super Superhero cookie! Thanks cousins Jason & Lexi, Aunt Kim & Uncle Cory!

Sammy's (Would be) Preschool class & teacher sporting their superhero bracelets.

Congratulations Rex!! We were blessed to witness Rex's character and the genuine relationship he has built with our buddy, Jack. He is an amazing example and we loved how special he made Ella and Sammy feel too. Go Rex!!

Look who is on their way home!! Uncle Cory, Aunt Kim and our cousins, Jason and Lexi are on their way from Seattle! We haven't seen them since summer, we are excited!!!

Lampe cousins! Ben, Anna and Logan

Bencomo Superheroes on a Disney Cruise!!